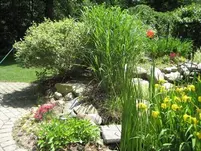 Life-Changing Personal and Executive Interventions
from Thomson Therapy Center

With proper preparation, a loving, supportive intervention
can be the starting point for your loved one or coworker on their journey to full
recovery
. Messages of support, empathy and hope can be delivered in proven, effective ways to help the individual see the chaos and damage they are inflicting on themselves and those around them. This compassionate confrontation has proven very successful in getting addicted individuals to enter
treatment programs.

Personal Intervention

If your loved one is abusing drugs, alcohol, food, sex, gambling, or shopping, you may likely feel overwhelmed, frustrated and exhausted.Your love and hope for them is challenged daily by behaviors that are self-destructive or harmful to others. It is important for you to know that addiction is a disease . The addict is out of control and without treatment they will continue until the addiction destroys their lives or kills them. And though, there is hope for positive change. Your love, coupled with the support of a professional intervention team , can provide a lifeline to sobriety and sanity. Your loved one and those around them have suffered enough, the time for taking action is now. To get the help and support you deserve contact Thomson Therapy Center today.

Executive Intervention

Often people know when there is a problem at work. Fear, confusion about how to help, and uncertainty about appropriate responses may be holding you back from taking action. The damage to your business reputation and productivity caused by addiction can be catastrophic. Terminating and replacing a key employee can be very expensive and may send the wrong message about loyalty and compassion in the company. Often a less expensive and less disruptive solution is to seek professional help for the addicted executive . Don't sacrifice valuable team members and close personal friends without trying an executive intervention . Thomson Therapy Center will work with you to provide complete privacy and discretion while confronting the problem before it escalates further. Addiction is a progressive disease and without treatment things will get worse. Contact us today for a confidential analysis of the problem. Your valued employee deserves your compassionate help and your company deserves a return to sanity.


Call Thomson Therapy Center today at (734) 994-8120 for your Free Consultation, or for answers to your questions about
Personal Interventions, Recovery Coaching and Alcohol and Drug Treatment in Ann Arbor .
Copyright © 2020 by Thomson Therapy Center PC - All Rights Reserved
Interventions, Recovery Coaching and Addiction Treatment