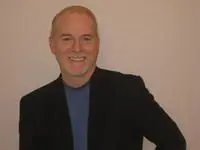 About Thomson Therapy Center PC
Providers of Life-Changing Counseling for Individuals, Marriages, Families, Couples and Relationships and Empowering Treatment for Alcoholism and Drug Abuse
Bruce Thomson , MS, LMSW, LCSW, CHT, specializes in individual , couples and family therapy , and addiction recovery services.
He maintains a private practice in Ann Arbor, Michigan utilizing a unique team approach with his wife Linda.
With 40 years experience as a college professor, business owner and consultant, he is currently a private practitioner working with a broad spectrum of clients. Among his areas of expertise are individual and marital therapy , family and adolescent therapy, group therapy, addiction recovery, and life-coaching for joy and success.
Bruce holds degrees from the University of Michigan in Psychology, Sociology, Natural Resources and Social Work. He is a licensed Builder and Broker who has started and operated numerous successful companies. He consults on Business, Real Estate and Charitable Fund-raising. He lectures around the state on the brain chemistry of addiction. He is currently working on a book: Why Men Worship Women - The Book Mothers Should Buy for their Sons.
Linda Thomson , B.F.A., M.S.W. , specializes in addiction and recovery therapy . Linda is an artist with a degree in Fine Art.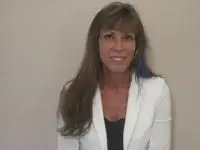 She integrates Art Therapy techniques to offer a highly personalized approach tailored to each client. With compassion and understanding, she works with each individual to help them build on their strengths and attain the personal growth they are committed to accomplishing. As a recovering alcoholic she brings a deep personal sense of commitment to her work with recovering clients. With her husband, Bruce, she offers a compassionate and confidential
Intervention Service
.
Linda is a highly regarded charity fundraiser. She founded and chaired the
Ann Arbor Signature Chefs Auction
for the March of Dimes. She has a strong business background and an understanding of the challenges faced by working mothers. She is the mother of 5 children (perfect in every way), 3 dogs (not quite perfect), and two cats (they are beyond evaluation by mere mortals).
Education: Bruce Thomson
Bachelors Degree University of Michigan, Psychology and Sociology
Master of Science, University of Michigan, Natural Resources (Environmental Psychology)
Master of Social Work, University of Michigan, Focus on Addiction

Education: Linda Thomson
Bachelors Degree, Eastern Michigan University, Fine Arts
Master of Social Work, University of Michigan, Focus on Addiction
Call Thomson Therapy Center today at (734) 994-8120 for your Free Consultation or for answers to your questions about Individual Counseling, Relationship Counseling and Addiction Treatment in Ann Arbor.
Copyright © 2020 Thomson Therapy Center PC - All Rights Reserved
Ann Arbor Individual, Marriage & Relationship Counseling | Alcoholism & Drug Treatment