WELCOME
Life-Changing Counseling for Individuals, Marriages, Families, Couples & Relationships

and Empowering Treatment for Alcoholism and Drug Addiction
We provide individual, couples, family and marriage counseling for a wide array of issues in a beautiful, serene setting.

Are you, or is someone you love, suffering from the disease of addiction? We also offer safe and supportive therapy, Recovery Coaching, education and Interventions services with complete confidentiality.


Working together, we will unearth long-standing behavior patterns or negative perceptions that may be holding you back from experiencing a more fulfilling and joyful life. You can feel empowered and on a positive path to growth and well-being. You deserve a marriage or relationship filled with intimacy, passion, friendship and love. We can help you transform a good relationship into a great one.

If you're looking for extra support and guidance through a challenging situation or you're just ready to move in a new direction in your life, we look forward to working with you to achieve your goals.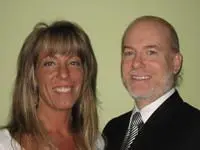 Call Thomson Therapy Center today at (734) 994-8120 for your Free Consultation or for answers to your questions about Individual Counseling, Relationship Counseling and Addiction Treatment in Ann Arbor.
Copyright © 2020 Thomson Therapy Center PC - All Rights Reserved
Ann Arbor Individual, Marriage & Relationship Counseling | Alcoholism & Drug Treatment